Welcome to Pizza Hazel
"Pizza The Way Grandma Makes It!"
Welcome to Pizza Hazel, your chance to taste real home style pizza and great food. That is what you will find at Pizza Hazel, proudly giving our community and the surrounding region the finest quality food for over 30 years!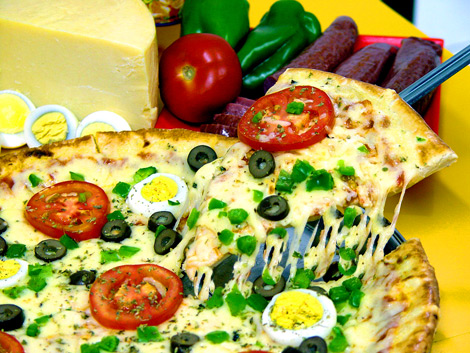 With a varied menu, we have more than enough choice for everyone, and more than enough to keep you coming back for more.
Freshest ingredients - Pizza Hazel.
We offer the freshest ingredients, the finest recipes and the greatest food. Find out why people love The Pizza Hazel Taste, and see why we will be seeing you again soon!
The Pizza Hazel Team